Welcome to NCVrealty.com
NCVrealty.com an affiliate website of Nicholas C. Venezia of Ben Bay Realty Company. This website is your one stop for all things Brooklyn real estate. Take a look at my exclusive listing portfolio and search thousands of listings from the Brooklyn Multiple Listing Service. Remember to sign up for FREE Listing Updates. If you own Brooklyn real estate that you're thinking of selling I would be happy to provide you with a FREE Market Appraisal.
Reputation of Service
The Representation You Deserve
Whether you are looking to buy or sell a home, you've come to the right place. Here on our website you'll find information and resources designed to help you buy or sell a home more effectively.
Buying or selling a home is one of the most important and exciting time of one's life, and we believe you deserve the best representation available. During both the selling and buying process, we'll ensure you'll enjoy the experience while being fully involved and professionally serviced along the way.
Call me today! We can help you get through the home buying and selling process easier than you ever imagined.
(347) 729-3539
Understanding The Market
Brooklyn is My Home. Contact Me Now 347-729-3539
Exceeding Your Expectations
Devotion to Market Our Listings
89% of buyers use the interent to search from homes in today's market. Internet marketing is vital in getting your property exposure and being able to reach out to a larger audience of potential buyers. We have an online marketing plan for all of our listings, along with the traditional marketing. Our online marketing plan for our listings include Single Property Websites, Virtual Tours, Listing Flyers, Craigslist Ads, ActiveRain Blogs, Showing Feedback System, Listing Syndication, Social Networking. Leads generated from the listing's online marketing are captured into a Lead Management System for immediate response to potential buyers.

Full time associate real estate broker and marketing professional specializing in the Brooklyn and Staten Island New York areas with over 13 years of real estate experience. My personal goal as a real estate broker is to provide my customers with the same service I would expect to receive when buying or selling something significant in my life. I assess the needs of my clients on a personal level so that I can help them achieve their goals. Whether you are buying or selling a home, hire someone like me, who wants to earn your business. I invite you to contact me as I am happy to assist you with this important transaction. In addition, if you have any general questions about buying, or selling real estate in New York please contact me as I am more than willing to help.
Regards,
Nicholas C. Venezia - Direct 347-729-3539
Licensed Associate Broker/Managing Member
Ben Bay Realty Company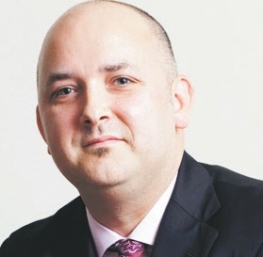 Testimonials
"Nick did thorough research and helped us list at the right price."
-Jim (Trulia)
"He helped me every step of the way from the day we met to the day we closed."
-Christine (Trulia)
"He was always available to guide me through the process."
-Vern (Trulia)